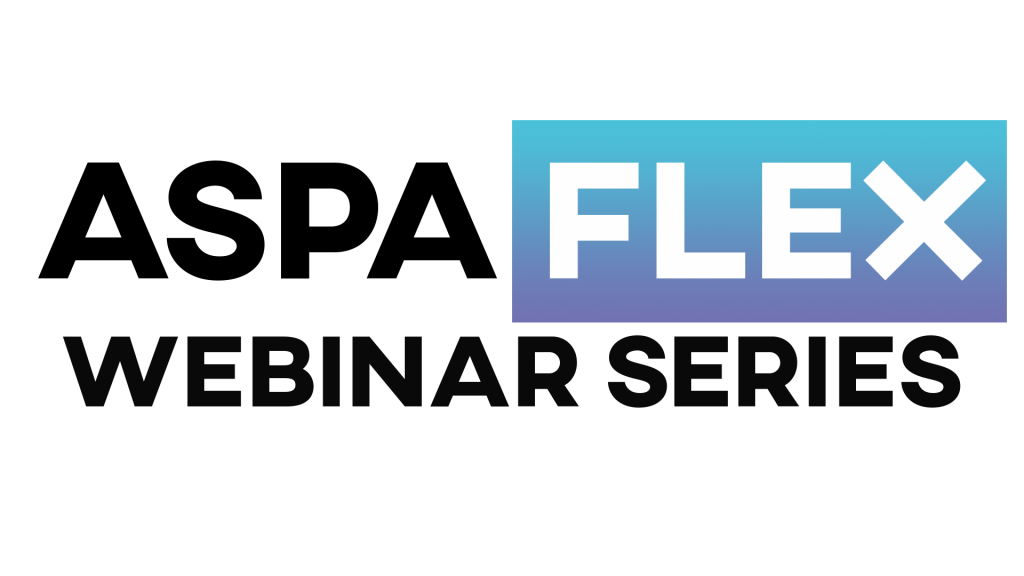 "Knowledge is love and light and vision." – Helen Keller
The Asian Society of Pediatric anaesthesiology (ASPA) is known for its endeavours to spread knowledge, especially, hands-on pragmatic knowledge.
ASPA through its outreach programs aims to reach as many Asian countries as possible. The missions of delivering education regarding safety, perioperative life support (PPLS), hands-on training apart from didactic lectures, and many more are welcomed by the host countries. Apart from our annual conferences, we hold other activities to share, teach and learn.
With the COVID- 19 pandemic, TIMES HAVE CHANGED. Due to travel restriction, our ASPA regular activities are currently halted. But the zeal to share and learn continues. ASPA has flexed with the demands of time and has initiated the ASPA E-Education.   ASPA embarks on ASPA FLEX. ASPA FLEX is a "Focused, Learning Education eXperience" web-based education series. A smart online classroom, where we learn and teach together.
With  ASPA FLEX series, we focus on  comprehensive education  through:
Didactic lectures,
Panel discussions,
Case scenarios,
PBLD
Live USG scanning sessions
Simulations
Journals clubs and many more.
The idea is to impart  knowledge which would, in a simplistic manner, improve everyday work and patient care. This is going to reform the teaching and learning process to the present-day needs.
There will be a focus on creating educational programmes which are useful for countries with varying resources.
It is also meant to reinforce the teaching and learning process by providing ample opportunities for interactive discussion with the participants using modern technology tools.
As ASPA, we would be more than happy to affiliate with the national bodies of respective Asian counties and would be pleased to have them on board as affiliates. Together we could improve patient care across boundaries and different work cultures.
An enthusiastic E-education committee is in charge of managing the smooth functioning of ASPA flex.
We intend to have a webinar on the 3rd Sunday of every month at 1700 h Singapore time.
We are open to change as per the demands of times!
We shall post the upcoming events here very soon, so stay tuned.
Would love to hear from you all!  Especially of any particular topic that interests you!
Yours in friendship.
On behalf of ASPA E -EDUCATION
Dr Vrushali Ponde
E-Education chair.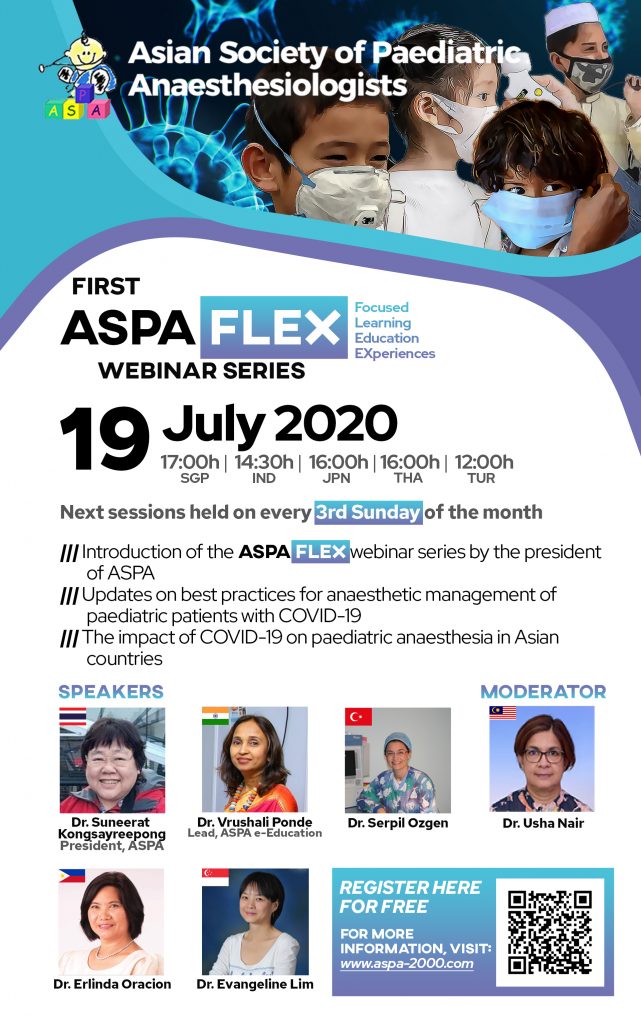 REGISTRATION LINK:
https://us02web.zoom.us/webinar/register/WN_aW0VczaVTZeLbZl81y6e9Q